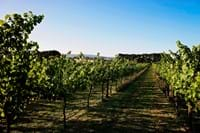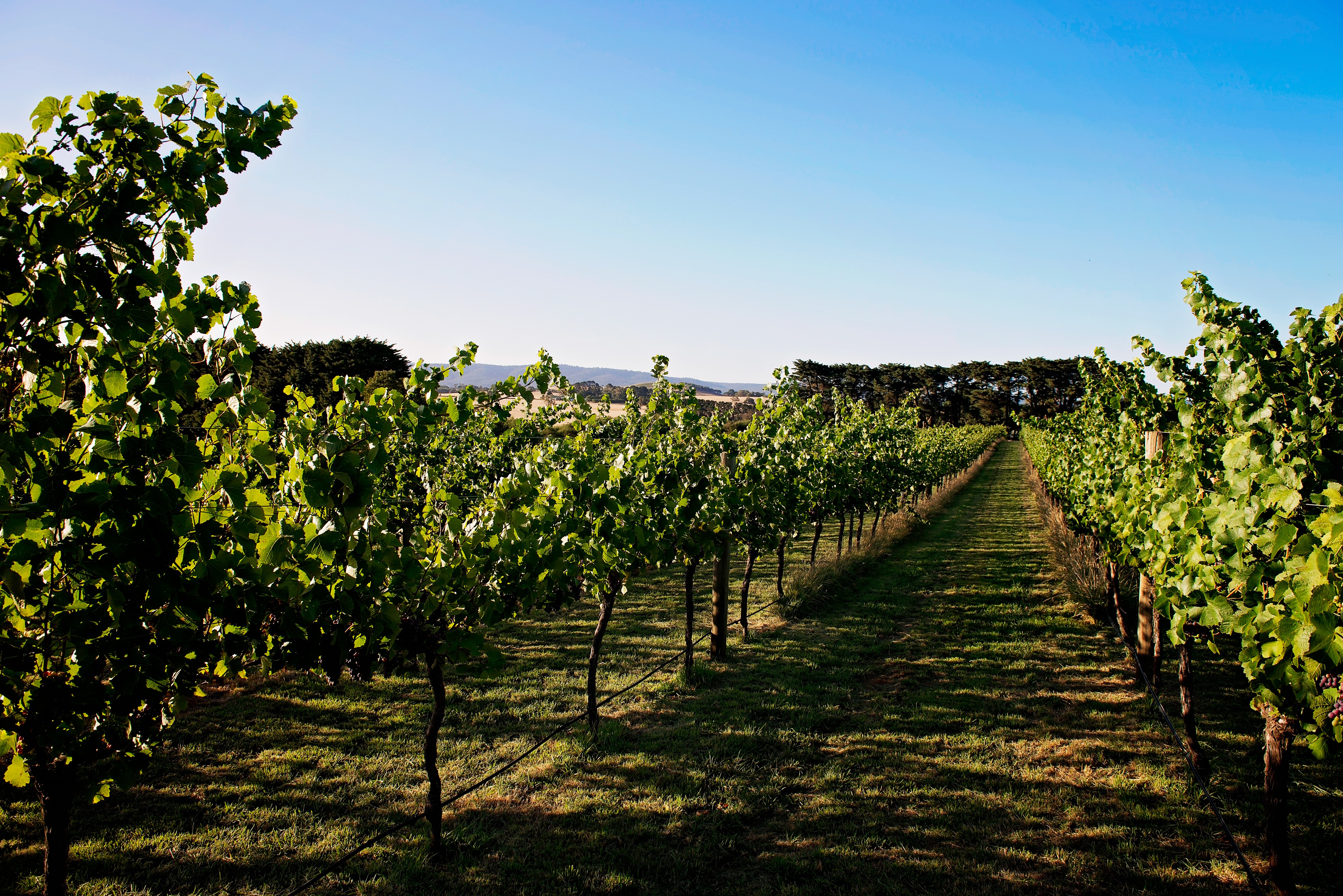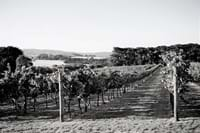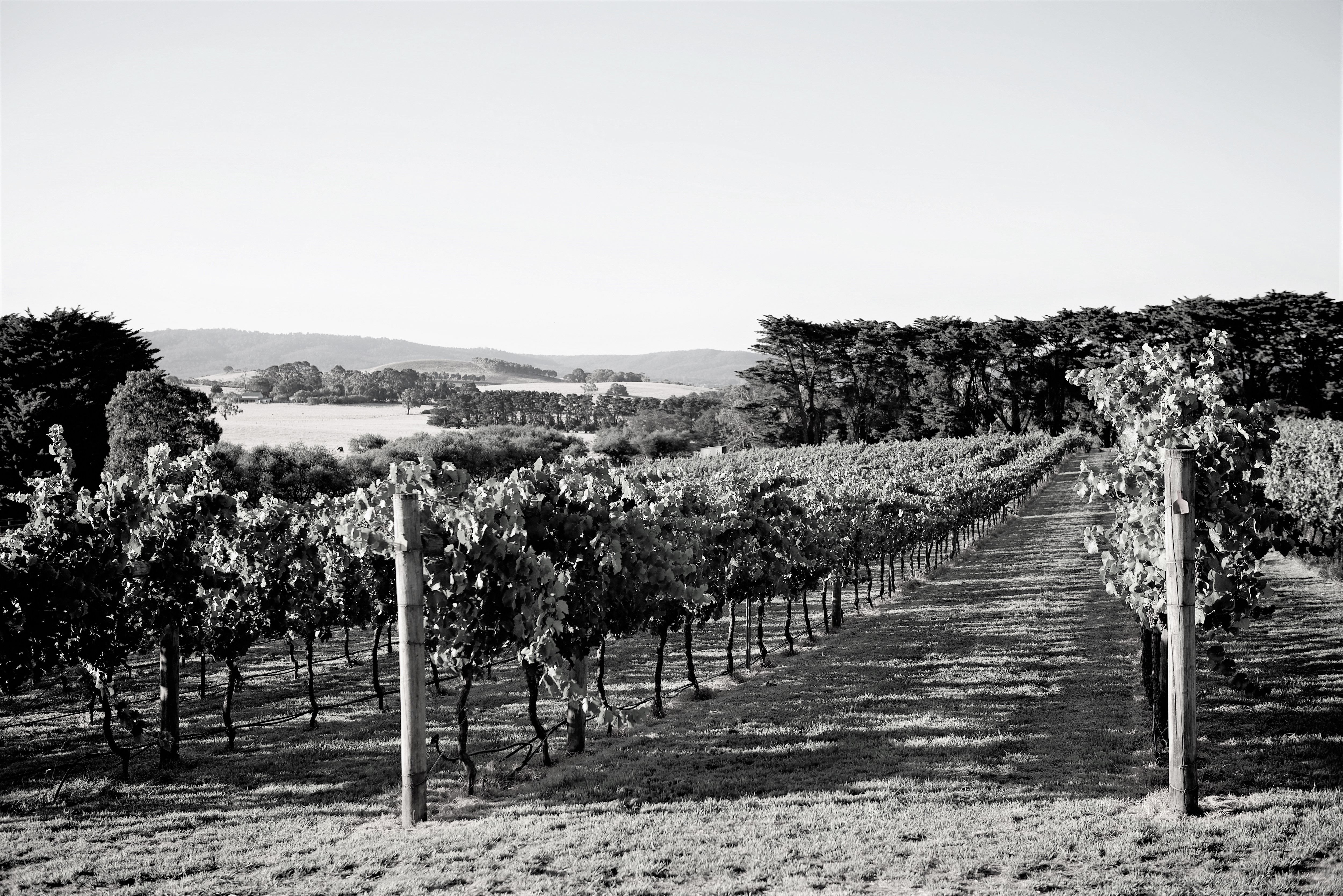 wine Making & Vineyard management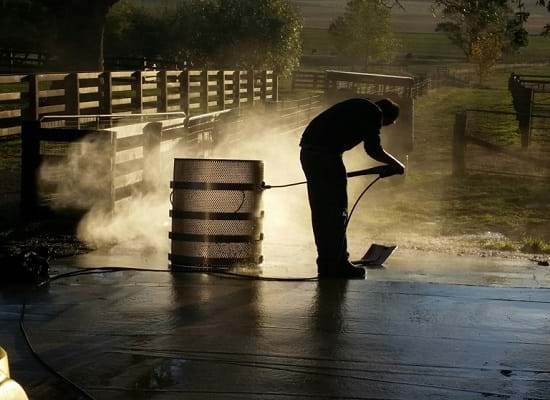 Wine Making Philosophy
With such a great tapestry of environmental variables to build character into our wines, our philosophy is to be diligent in nurturing our grapes to produce the best possible fruit, then gently handling the grapes with minimal intervention at every stage of the process.
In keeping with traditional hand crafted winemaking techniques, the use of a low-yield basket press enables us to capture the freshest lemon and citrus flavours from our white grapes. We only use the first 50 to 55% of the juice yield as this is known as being of premium quality. Juice yields over this level accumulate higher levels of phenolics from skins and stalks and this is detrimental to sparkling wines that need to be stored on lees for three or more years.
Vinification uses the best of modern and traditional technologies. Modern winemaking techniques are used for our whites and reds to preserve the fruit aromas and flavours, with more traditional "methode traditionale" techniques used in our sparkling including extended time on lees and late disgorgement.
---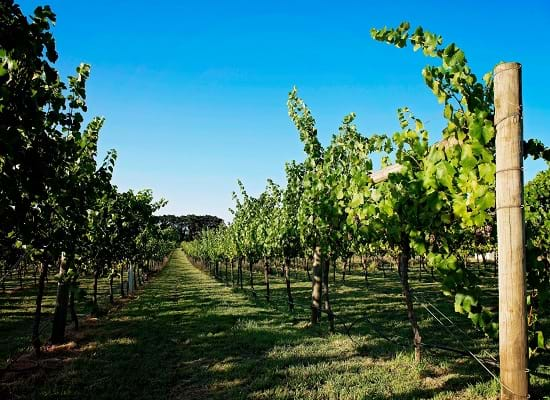 The Vineyard
Parkside has 3.5 acres (1.6 hectares) under vines on a north facing slope at an elevation of 490 metres. While an altitude of 490 metres may not sound very high, Parkside's climate is 5-6 degrees centigrade cooler than Melbourne, just 70 kilometres due south. In addition, the vineyard enjoys frequent cool southerly winds, not only in spring, but for most of dryer summer months. The cool climate extends the ripening period for the vines, with the table wine grapes typically ready to pick by mid-April. In contrast, even in places as close as Heathcote in central Victoria, picking can be finished by the end of February. The cooler climate grapes such as pinot noir and chardonnay need the extended growing season, as it allows the flavours to fully develop in the berries.
---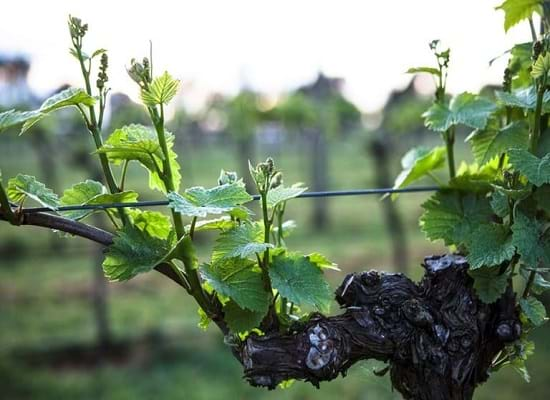 Vines and Clones
Vines were first planted in 1998 and 1999 on a very low density spacing. The rows are 2.8 metres wide, with vines every 1.1 metres apart. The low plant density helps sustain the energy in the vines during the dry summer period.
Clones
Pinot Noir – MV6 and D2V5. The D2V5 is particularly good at Parkside for producing high acidity base wine for the sparkling wines, with the MV6 clone going to pinot noir table wines.
Chardonnay – 10V5 with a small planting of K5BB. Both clones contribute in generating the refreshing lemon citrus flavours that are characteristic of our sparkling and table wines.
---

Yields
At Parkside, we aim for a yield of around 2 kg per vine, which produces 1.5 to 2 tonne per acre (3.3 to 4.4 tonnes per hectare). Over the last two seasons, we have averaged around 7 tonnes of handpicked grapes off the vineyard.
Using a traditional basket press, juice yield is typically only around 50-55%, producing 400 dozen bottles per year across sparkling, chardonnay and pinot noir wines.
---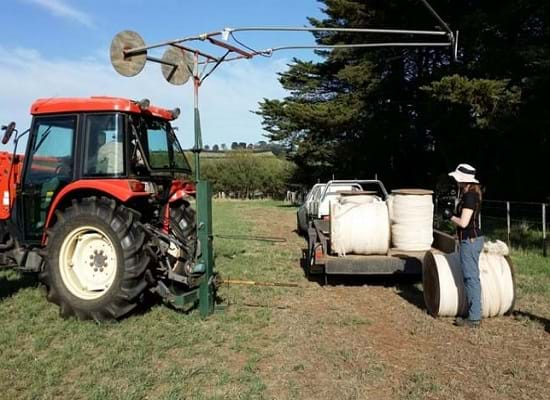 Vineyard Management
Small boutique vineyards are thoroughly labour intensive, from hand pruning, laying down of the canes for the new season laterals, dis-budding the unwanted shoots on the stem and laterals, vertical spur positioning between the wires, canopy management, whole bunch thinning and netting to prevent bird damage, to careful hand picking of the grapes to minimise oxidation for winemaking. All vineyard management at Parkside involves these labour intensive techniques!